"You don't have to see the whole staircase, just take the first step."
- Martin Luther King, Jr.
About me
Damaris Alfonso, LCSW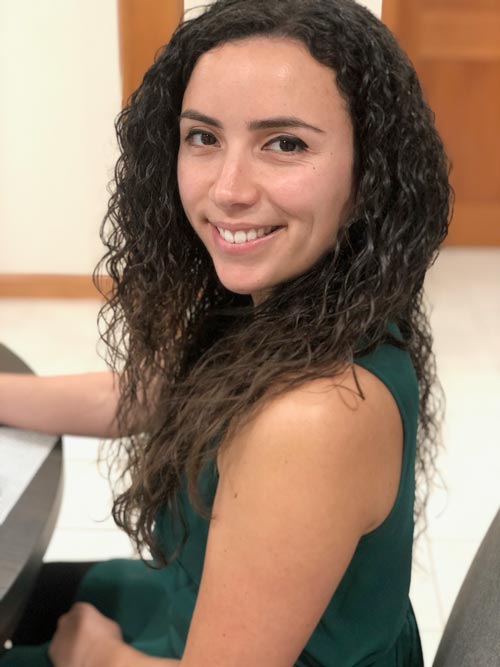 I am a Licensed Clinical Social Worker who is passionate about community and wellness, which led me to open True You Behavioral Health. My mission is to provide accessible mental health services to individuals who want to achieve a better quality of life. True You is a safe space for individuals from all walks of life to express themselves and work toward making positive changes in their life.
Through my experience, I have had the pleasure of helping individuals who struggle with feelings of stress and anxiety by providing them with tools and strategies to develop healthier thinking patterns and coping skills. My goal is to help you achieve a sense of peace and connect to the best version of yourself.
I use a client-centered approach, meaning I work closely with each client to understand your unique experience and create goals and a plan that feels good for you. Using techniques from various therapy modalities, I tailor my approach to fit your specific needs.
Services
Seeking therapy is an act of self-care and a commitment to working toward making changes in your life. I commend you for this huge step!
Individual counseling

for adults and adolescents

My preferred modality for counseling is Cognitive Behavioral Therapy or CBT. CBT works by helping people become aware of how their thoughts, emotions, and behaviors are all connected. If you are having negative thoughts that are getting in the way of living the life that you want and you want to tap into your potential, restructuring unhelpful thoughts and behaviors can lead to meaningful change.

Group counseling

for groups of teen girls

Adolescence is a difficult time and girls deal with many unique challenges, often privately, which can take an emotional toll. In this 8 week strengths based program, your teen will connect with other like-minded girls, build confidence, discover her strengths, and learn ways to cope with daily stressors.
Trauma
I can help you process and cope with difficult emotions around traumatic events that have happened in your life.
Anxiety
Whether you are struggling with social anxiety, OCD, or stress from daily life, I can guide you toward taking steps forward and managing your symptoms.
Self-esteem
One of the most fulfilling things for me as a therapist is helping individuals let go of limiting beliefs and tap into their potential.
adhd
With my training and lived experience, I can help you lean into your strengths and discover strategies that best work for you.
Contact
Are you ready to take the first step towards making positive change in your life?